The Google product we've been working on in the two years since the 60dB acquisition launched this week. I'm so proud to be a part of this important step forward in the future of radio. For more information, check out our Google blog post.
"Podcasting and digital audio are booming, but in many ways the audio web is like the text web of the 1990s. When newspapers first came online, their early sites were hard to navigate and search, didn't link stories together and often published stories on the web after they went to print. Audio is similar today. It's an evocative, powerful, massively popular and convenient medium—but because the digital experience has lagged, it's difficult to find things, especially timely, relevant stories that are meaningful to you. 
At Google, we saw an opportunity to help move digital audio forward by focusing on audio news. By analyzing what's being said within a given audio file, we can apply our understanding around what text articles are about, how news stories evolve, how topics link together and what might be most relevant to a particular user's interests.
Today, we're introducing Your News Update, a smarter way to listen to the news hosted by the Google Assistant. You can try it today by updating your Assistant news settings.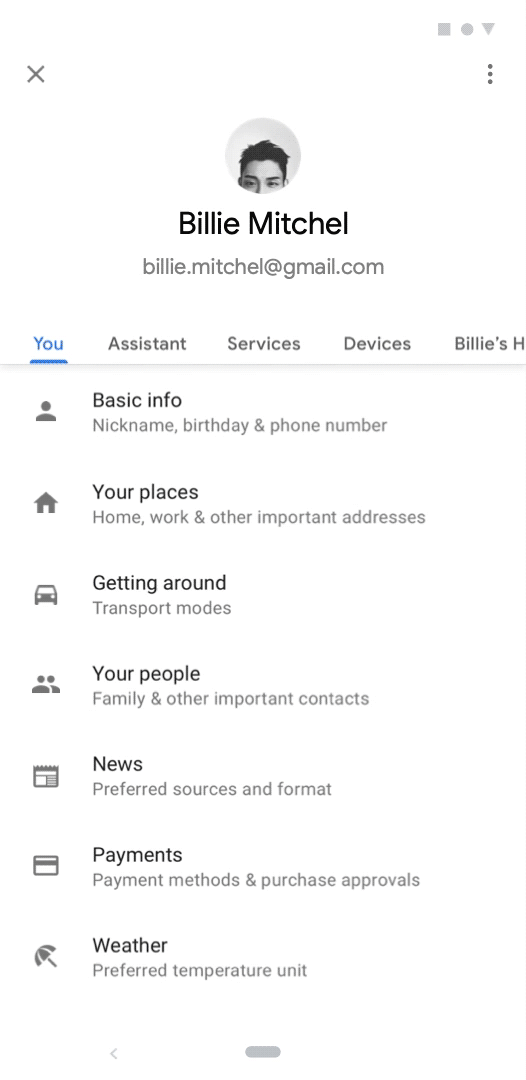 When you say, "Hey Google, play me the news" on any Assistant-enabled phone or smart speaker, Your News Update will begin with a mix of short news stories chosen in that moment based on your interests, location, user history and preferences, as well as the top news stories out there.
If you're a Steelers fan who follows the stock market and lives in Chicago, for example, you might hear a story about the latest "L" construction, an analysis of last Thursday's Steelers game and a market update, in addition to the latest national headlines. Keep listening and the experience will extend into longer-form content that dives deeper on your interests. In between stories, the Google Assistant serves as your smart news host that introduces which publishers and updates are next.
In 2016, we launched our initial News on Assistant product, with news briefings from top publishers. In 2018, we enhanced this functionality with the ability to get spoken responses to news queries on your Google Home—like "Hey Google, what's the latest news about Brexit?" Your News Update expands on that work by creating an experience that's fresher and more tailored to you.
Collaborations with publishers from around the world over nearly two years have helped us imagine the future of audio news, and have reinforced the importance of building a healthy ecosystem for both listeners and publishers. And of course, the high-quality stories our partners provide are critical to creating a comprehensive yet intimate news experience for listeners. 
What a ride! And it's only the beginning. Stay tuned.